Custom Drawings by Artist Kelli Swan
Black & White Pencil or Pen & Ink Drawings
This site features the artistry of Artist Kelli Swan. Her detailed drawings reveal an eye for detaill and a talent for capturing the essence of any subject, be it an animal or a building! Custom portraits make great birthday, anniversary or memorial tribute gifts.
Cuyahoga Valley National Park Series
Now available in prints, notecards and products: a series of landmarks from the Cuyahoga Valley National Park. Included in this series are: CVNP Headquarter buildings in Jaite, Brandywine Falls, Virginia-Kendall Ledges and a Locomotive at the Brecksville Station. These drawings are now available through my Zazzle Store and my Fine Art America (Pixels) Store.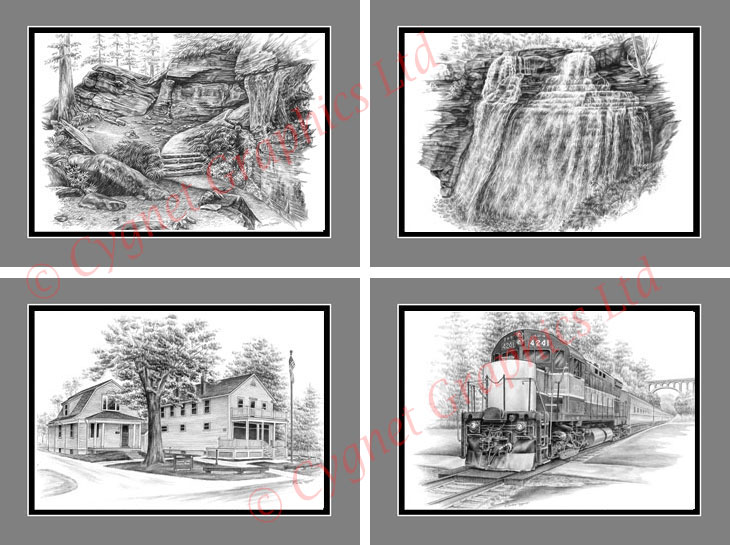 ---
Framed and Unframed Reproductions:
Choose your Own Matting/Framing at Fine Art America!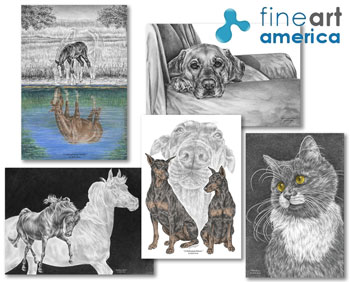 Open Edition Prints of Dressage Horses, Doberman Dogs, German Shepherds, Horse Racing and more.
A number of horse, dog, cat, aviation drawings and other pencil drawings are available as open edition prints through Kelli's store at Fine Art America. A wide variety of sizes, and matting/framing are available.
>> Shop at Fine Art America now.
---
Specialty Gifts
Customizable Mugs, Phone Cases, Shirts, Cards at Zazzle!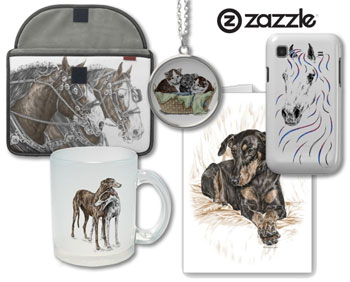 Mugs, Cups, Shirts, iPhone/iPad Sleeves, and much more at Zazzle! Many products can be customized with your own name or special inscription! Arabian, Friesian, Jumper and Racing Horse Art. Doberman, Greyhound, Yorkie Art, and much more.
---