About Pencil Artist Kelli Swan
My Education, Interests and Hobbies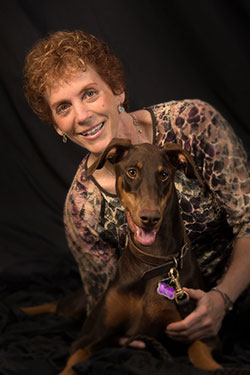 As an Artist I specialize in the beautiful and striking effect of graphite illustration in the medium of black & white pencil drawing. My detailed pencil drawings depicting various themes have won many awards in prestigious juried art shows. In addition, my drawings have been published on magazine covers, special event program covers and in a variety of publications. My artwork resides in collections in Europe, the UAE and the United States. Educated at the University of Akron in Ohio, I received my BFA with Summa Cum Laude honors.
I draw my inspiration from a life-long love of animals and nature. Fascinated with drawing at an early age, I was already winning art competitions in Jr. High School. High School brought a heightened interest in drawing, and a few more awards. Thus the special devotion to my artwork began. I participated in extra-curricular art classes and was receiving commissions by the age of 16!
Using a variety of pencils, I create depth and movement through the use of perspective, rich tonality and number of rendering techniques. I begin with research and photograph studies of my subject(s). Next, I explores various creative approaches with a series of rough sketches. These sketches are refined and ultimately lead to a final line-composition. Then, the final rendering begins. It can require 100 hours or more to complete a large pencil drawing.
I own and operate Cygnet Graphics Ltd, the company through which I publish and sell my work. Many of my drawings feature the pen name "cygnet" as part of the signature. As the word "cygnet" refers to a young swan, I prefer to see myself as forever young at heart. Thus the incorporation of Cygnet into my business and drawings.
My interests include reading, hiking with my dogs, swimming, meditation and peaceful times spent with friends. I also greatly enjoy superb films and movies that make me think. My recent favorite movies list includes: Cloud Atlas, Lincoln, Argo, Peaceful Warrior, Hot Coffee and What the Bleep Do We Know.